Online giving is NOW available
Bible Study
Noon Day Bible Study
​&​
​Wednesday Bible Study
Tuesday, February 21, 2017
Noonday Bible Study is continuing our study of hymns. Hymns for this week:
"Silent Night" and "Joy to the World"

Wednesday, February 22, 2017
7:00 PM
​Evening Bible Study is continuing
out study on Prayer.

Friendly Reminders:

Women's Month 2017
Women's Month begins March 1, 2017. The theme for the month is "Women filled with the Power of Prayer" Acts 1:8

Sunday School Breakfast
February 26, 9:00 a.m.

DFW Region Stewardesses Annual Pre-Lenten Service
February 26, 2017, Hill Chapel CME Church, Plano, TX, 4:00 p.m.

Rock Respect Academy
The Rock Respect Academy
Saturdays 10:00 a.m. - 12:30 p.m.
​ Please register your children to participate.


​Lectionary Scriptures for the week:
Old Testament: Exodus 24:12-18
Psalm 99
New Testament: Matthew 17:1-9
​ 2 Peter 1:16-21


Start Your Day
Scripture - "The steadfast love of the Lord never ceases;
his mercies never come to an end;
they are new every morning; great is your faithfulness"
Lam 3:22-23 (ESV)

Talk Back - "God loves me and His love and mercy never end.
He created new mercy for me this morning;
it is a brand new day and I have a brand new start.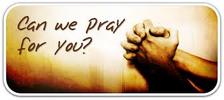 Morning Chapel CME Church Prayer line is always open. Please remember to pray for our members ​on our "Healing and Deliverance List" and others whom God has placed on your hearts.

Dedicated prayer times are as following
​ The Pastor in Prayer: Every Tuesday 6:00 a.m. - 6:30 a.m.
Intercessory Prayer led by Prayer Coordinator, Bro Anthony Dangerfield: Every Thursday 6:00 a.m. - 6:30 a.m.
Call in number 817-916-8754
---
---
903 East 3rd Street | Fort Worth, TX 76102 | 817-332-4842 |
info@morningchapel.com
Mailing address | P.O. BOX 141 | Fort Worth, TX 76101