​Bible Study
Noon Day Bible Study
Tuesday Noon Bible Study August 23, 2016
Study Course: "Faith from the Backside"
A different take on what it means to Believe.
Students are asked to read Chapter 3.
​Study course books are available for $10.00.
​Join us and grow in the Holy Word.

​Wednesday Bible Study
Wednesday Bible Study will resume in September. Small groups Bible Study will be offered during the summer.




​Lectionary Scriptures for the week are:
Psalm 81:1 & 10-16; & Jeremiah 2:4-13
Luke 14:1 & 7-14; & Hebrews 13:1-8 &15-16

Friendly Reminders:
All Boards and Auxiliaries
Please submit your dates for the 2016-1017 Conference Year to the Board of Christian Education.
​Church Conference will not be held in August. All Boards Financial Reports should be made to the Stewards.


Start Your Day
Scripture - "The steadfast love of the Lord never ceases;
his mercies never come to an end;
they are new every morning; great is your faithfulness"
Lam 3:22-23 (ESV)

Talk Back - "God loves me and His love and mercy never end.
He created new mercy for me this morning;
it is a brand new day and I have a brand new start.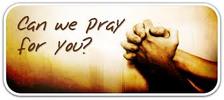 Morning Chapel CME Church Prayer line is always open. Please remember to pray for our members ​on our "Healing and Deliverance List" and others whom God has placed on your hearts.

Dedicated prayer times are as following:
The Pastor in Prayer: Every Tuesday 6:00 a.m. - 6:30 a.m.
Intercessory Prayer led by Prayer Coordinator, Bro Anthony Dangerfield:
Every Thursday 6:00 a.m. - 6:30 a.m.
Call in number 712-775-7031 Access code: 609-506-698#
---
---
903 East 3rd Street | Fort Worth, TX 76102 | 817-332-4842 |
info@morningchapel.com
Mailing address | P.O. BOX 141 | Fort Worth, TX 76101