​Bible Study
Noon Day Bible Study
Tuesday Noon Bible Study will resume on July 19, 2016.

​Wednesday Bible Study
Wednesday Bible Study will resume in September. Small groups Bible Study will be offered during the summer.




​Lectionary Scriptures for the week are:
Psalm 138 & Hosea 1:2-10
St. Luke 11:1-13 & Colossians 2:6-19

Friendly Reminders:

Morning Chapel is in the process of developing small Bible Study groups over the summer months (July - September) for members to participate in. We are seeking individuals to lead small groups. If interested contact Pastor Ross.

Coming in June:
Sunday, July 24, 2016 -- Pastor's Appreciation
Church Conference will not be held in July (Financial Reports
are to be made to the Stewards)
August 10-13, DFW Annual Conference



Start Your Day
Scripture - "The steadfast love of the Lord never ceases;
his mercies never come to an end;
they are new every morning; great is your faithfulness"
Lam 3:22-23 (ESV)

Talk Back - "God loves me and His love and mercy never end.
He created new mercy for me this morning;
it is a brand new day and I have a brand new start.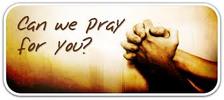 Morning Chapel CME Church Prayer line is always open. Please remember to pray for our members ​on our "Healing and Deliverance List" and others whom God has placed on your hearts.

Dedicated prayer times are as following:
The Pastor in Prayer: Every Tuesday 6:00 a.m. - 6:30 a.m.
Intercessory Prayer led by Prayer Coordinator, Bro Anthony Dangerfield:
Every Thursday 6:00 a.m. - 6:30 a.m.
Call in number 712-775-7031 Access code: 609-506-698#
---
---
903 East 3rd Street | Fort Worth, TX 76102 | 817-332-4842 |
info@morningchapel.com
Mailing address | P.O. BOX 141 | Fort Worth, TX 76101