Advent is upon us! In the Christmas story, we are told
that the Magi followed the brilliant star in the sky to find Jesus. These noblemen were seeking the "King of the Jews" (Matthew 2:2). The star led them to Bethlehem and "on coming to the house, they saw the child with his mother Mary, and they bowed down and worshiped him. Then they opened their treasures and presented him with gifts of gold and of incense and of myrrh" (Matthew 2:11). When the Magi entered the house and saw the baby Jesus, they immediately "bowed down and worshiped him." Before they gave their gifts, they first showed their reverence. In essence, they gave themselves. Their hearts were filled with joy to be in the presence of the King. After they had shown Jesus their adoration, they gave their gifts of gold, incense, and myrrh.
---
---
Bible Study
December 17, 2014

This week in the bible
Psalm 89:1-4, 19-26 &
2 Samuel 7:1-11, 16
Luke 1:26-18 & Romans 16:25-27

Bible Study Focus

Advent Bible Study
"Advent Devotions for God's Stewards"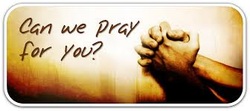 Morning Chapel CME Church Prayer line will be open every
Thursday evening from 8:00pm - 9:00pm
Phone number: 712-775-7031 Access code: 609-506-698# (please mute: *6)
---
---